arrow_back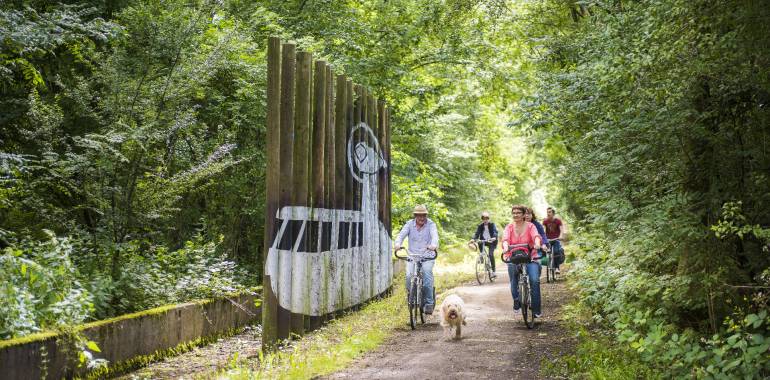 Watch out! This stage is a provisional route, not signposted. This stage follows quiet little roads leading you into the clean air of the Chevreuse Valley Natural Park. As you enter the Yvelines county, there are some challenging slopes, but then you get to the nice cycle tracks through Rambouillet Forest that rewards all your previous efforts. We advise to download roadbooks and GPS tracks in order to guide you.
Elevation of the stage
Waytypes of the stage
Cycle path: 5,72 km
By road: 9,86 km
Surface of the stage
Lisse: 0,20 km
Rugueux: 2,64 km
Inconnu: 12,74 km
The route
This 14.5km-long stage takes the old track of the Aérotrain transformed into a greenway from Limours to Bonnelles. It continues on quiet shared roads.
Pay attention when you enter Bonnelles, there is not a lot of traffic but vehicles can drive fast. Watch out using the RD988 on 200m before joining a quiet road (improvements to come). 
Few small slopes but nothing unbearable on this stage.
Note that this provisional route is not signposted yet, we advise this stage to seasoned cyclists.Download the roadbooks and the gps tracks in order to guide you well.
Tourist Offices
Rambouillet territoires Tourist office - Accueil vélo (Cyclist Welcome)
L'Orangerie
Rue des Remparts, Saint-Arnoult-en-Yvelines
+33 1 30 41 19 47
Accommodation on the stage
Did you like this?
You may also be interested in this...
They did it!
favorite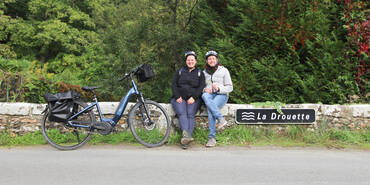 Le voyage de Sandra et Felix de Paris au Mont Saint-Michel