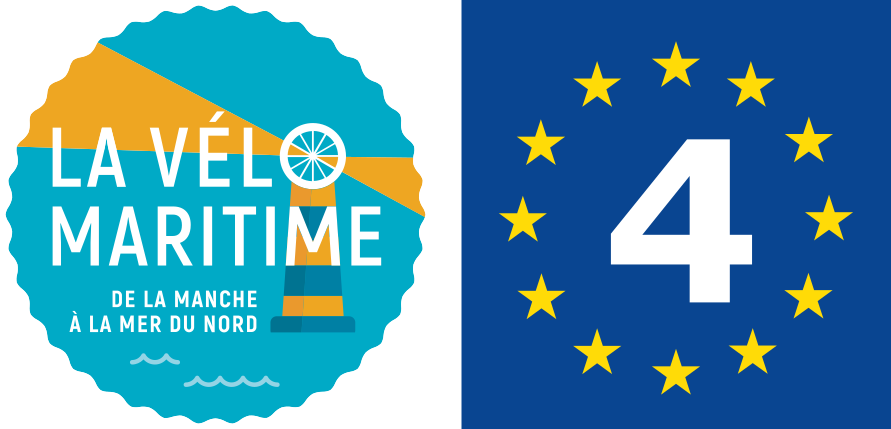 arrow_back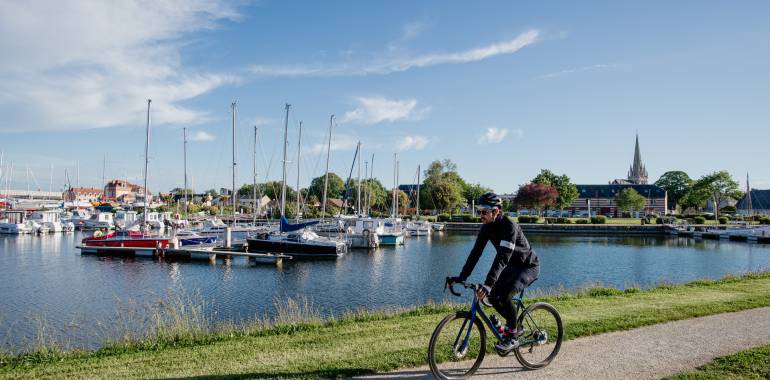 19,10 km cycling route from Saint-Jean-de-Daye to Carentan-les-Marais
You leave behind the typical Normandy hedge-divided fields to enter wetlands boasting an impressive network of channels and canals. The Vélomaritime here also leads you into the heart of one of France's main horse-breeding areas. Keep your eyes peeled for signs indicating the way to local racecourses. Reaching Carentan, nestled in the Baie des Veys, its yachting harbour immediately takes you back to a coastal atmosphere on your cycling adventure.
Waytypes of the stage
Cycle path: 1,22 km
By road: 17,95 km
Surface of the stage
Lisse: 15,47 km
Rugueux: 3,56 km
Inconnu: 0,14 km
The route
Along minor roads with little traffic, meandering through hedge-divided fields before continuing on to Carentan via the Vire-Taute Canal.
SNCF
Nearby stations Carentan station: Intercity and TER to Paris (2h40), Caen (40 min) and Cherbourg (30 min) Saint-Lô station: Intercity and TER to Paris (via Lison 3h), Rennes (2h10), Caen (50 min), Coutances (20min)
Accommodation on the stage