arrow_back
La Vélomaritime - EuroVelo 4
3

Voir toutes les photos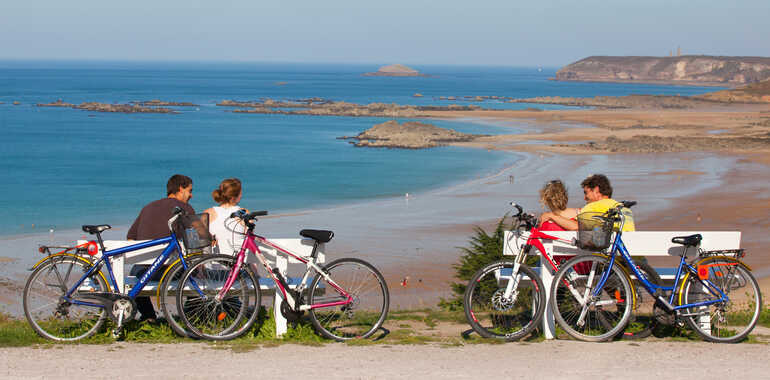 La Vélomaritime - EuroVelo 4 offers a unique maritime perspective over 1200 km of varied landscapes either side of the English Channel. Going at your own pace, you have the chance to take the time to discover natural locations of exceptional beauty and interest including Corfe Castle, Dorset and East Devon's Jurassic Coast, Dartmoor National Park, the Pink Granite Coast and the Bay of Mont St-Michel. This route also builds in part of the existing European cycle route EuroVelo 4 along the French coast and can be ridden in 'bite-sized' pieces, or for the more serious cyclist, as a complete tour.

Most of La Vélomaritime route is on quiet roads, and it has been carefully marked out. Although challenging in parts, with a selection of testing but rewarding climbs for keen cyclists, it also offers sections of much easier riding that give you time to relax and enjoy beautiful scenery, culture and art of living in each country.
Signposting and state of the itinerary
The route La Vélomaritime, part of the EuroVelo 4 in France, follows the English Channel. It is signposted on 83% of the itinerary. 
The itinerary is mainly set on shared roads with few traffic. 1/3 of the itinerary is rideable on designated lanes for non-motorized vehicles only.
Services and accomodations "Accueil Vélo" ("Cyclists Welcome") on La Vélomaritime - EuroVelo 4
Nearly 120 accomodations (campings, hotels, lodges, guest houses) "Accueil Vélo" ("Cyclists Welcome") are located at less than 5km away from the itinerary and they guarantee quality services for cyclists such as a closed garage for example. We strongly advise to book your accomodations in advance (including campings), especially in touristic areas.
Trains and public transports alongside La Vélomaritime - EuroVelo 4
Train stations : 
Sea crossing :
Crossing from Cherbourg to Poole and Portsmouth with Brittany Ferries.
Long time parkings on the itinerary
The best cycling holiday breaks
to make the most of this
7 days of cycling through the Breton ports
They did it!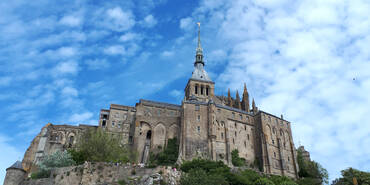 Témoignage de Rachel : la Véloscénie en solitaire jusqu'au Mont St Michel.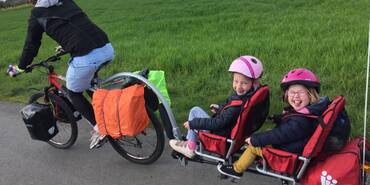 4 enfants et leurs parents en échappée sur une partie de la Vélomaritime - EuroVelo 4