Canals & intimate rivers, Nature & small heritage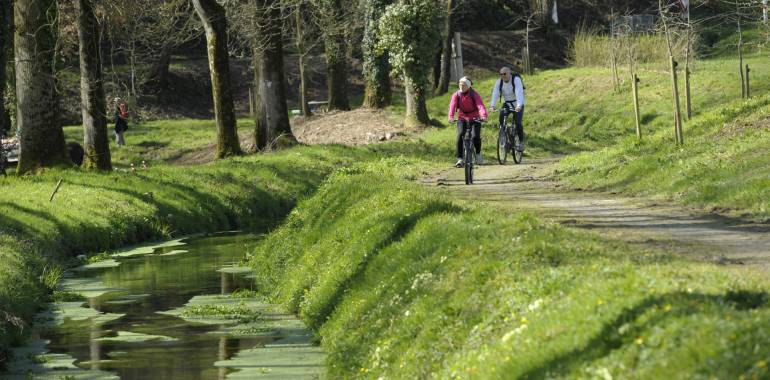 The Rigole d'Hilvern Channel was originally built to supply the Canal de Nantes à Brest with water. Today the path beside it has been turned into a lovely greenway. From Bosméléac Reservoir, a peaceful track lined by tall beech trees and chestnut trees meanders through the countryside, past Saint-Thélo and Le Quillio, historic villages that reflect the rich industrial past of the area, where fine linen cloth was manufactured.
The route
The greenway, with its compact track, is easy for anyone to use. This stage begins at the foot of Bosméléac Reservoir's dam, at the car park. Follow the towpath beside the Rigole d'Hilvern. The greenway does switch from one side of the channel to the other from time to time and just occasionally crosses quiet country roads.
 
SNCF Train Services
For the closest train stations go to: Saint-Brieuc or Yffiniac
BUS
Tibus Line N°4 Loudéac – Carhaix (stopping at Saint-Caradec)
Contact: Tibus 0 810 22 22 22 www.tibus.fr. Up to 3 bikes can be carried in the hold by prior reservation. You must reserve by 5pm the day before at the latest. For further information, telephone 0 810 22 22 22.
Did you like this?
You may also be interested in this...
They did it!
favorite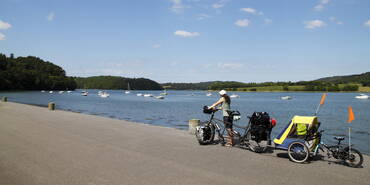 Récit d'un voyage en Bretagne à vélo par les canaux et le long du littoral.