arrow_back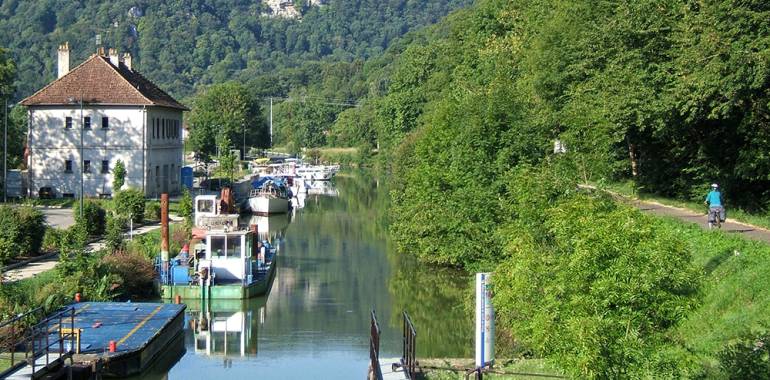 16,75 km cycling route from Baume-les-Dames to Deluz
This is one of the most beautiful of EuroVelo 6 stages. Between Baume-les-Dames and Deluz, the Doubs River runs between dramatic, wooded limestone hills. Along the cycle path, you'll spot vestiges of the old industries that exploited the valley up until the first half of the 20th century. This stage is accessible to all.


Waytypes of the stage
Cycle path: 7,75 km
By road: 9,00 km
Surface of the stage
Lisse: 9,02 km
Rugueux: 7,73 km
Route
You leave Baume following the Doubs River at the foot of old quarries. Then comes a greenway (with a short but steep incline at the start) before you share the road with cars between Douvot and Deluz.
Train station - Sncf 
Baume-les-Dames and Deluz stations
TER (local services) Belfort > Montbéliard > Besançon.
Don't miss
Baume-les-Dames: a lovely historic town with a remarkably rich heritage; also a river port offering cruises on the Doubs ; rock-climbing trail too.
Deluz: former industrial paper mill; exhibition space; small river port.
Markets
Baume-les-Dames : 1st Thursday of the month
Tourist Information centre
Baume-les-Dames : +33 (0)3 81 84 27 98
Accommodation on the stage