arrow_back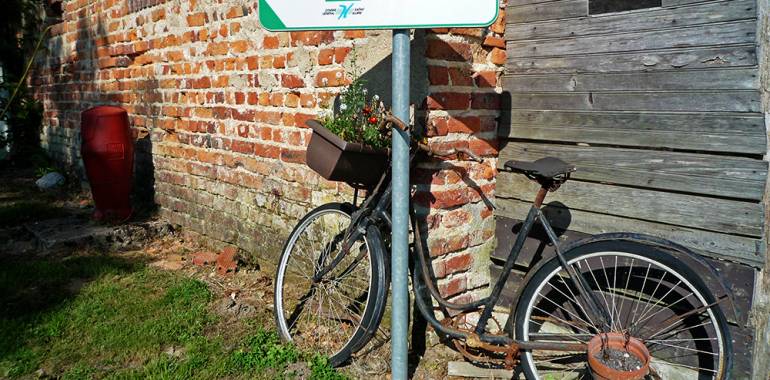 17,61 km cycling route from Bourbon-Lancy to Cronat
This EuroVelo 6 stage in Burgundy meanders through gentle hills looking down on the Loire. Traditional farms are dotted around, with white Charolais cows grazing in the pastures. You also get views to the Bourbonnais mountains in the distance. This stage is for experienced cyclists, although it doesn't present any major difficulties.
Route
Along quiet, signposted country roads. Note that there are few shops en route, so stock up on food and drink before setting out.
Railway station - SNCF
No train on this stage. Nearest stations : Gilly-sur-Loire and Decize
Don't miss
Bourbon-Lancy : an historic thermal spa town set in traditional Burgundian countryside; a medieval quarter boasting a drawbridge, half-timbered houses, a 10th-century church, a clocktower and many flowers; Le Breuil Lake; the casino. Many events too.
Cronat: a village looking down on the Loire Valley. Only one or two shops and services available here.
Markets
Bourbon-Lancy : Saturday morning
Tourist Information centre
Bourbon-Lancy: +33(0)3 85 89 18 27
Accommodation on the stage