arrow_back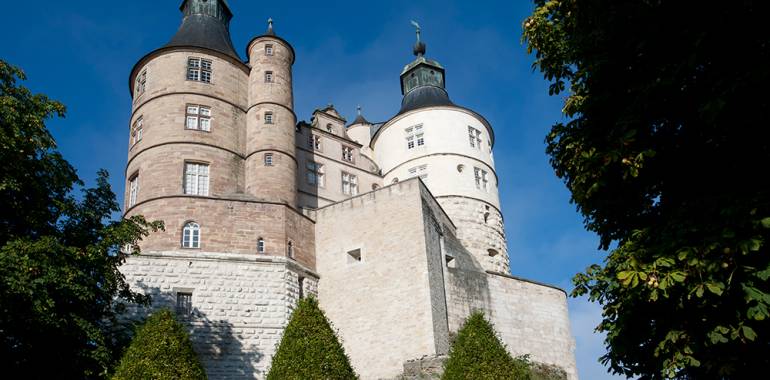 24,98 km cycling route from Montbéliard to L'Isle-sur-le-Doubs
On this EuroVelo 6 stage in the Franche-Comté region, the cycle path meanders between the Canal du Rhône au Rhin and the Doubs River. The sinuous Doubs Valley offers beautiful viewpoints of the natural surrounds and the region's historic towns. It makes for a very pleasant cycling trip that's accessible to all.
Waytypes of the stage
Cycle path: 22,41 km
By road: 2,57 km
Route
The cycle paths leaving Montbéliard are still being laid out, so follow the signposting carefully. Between Dampierre-sur-le-Doubs and Colombier-Fontaine the itinerary is provisional, on sloping roads. Then you join a cycle path along the canal up to L'Isle-sur-le-Doubs.
Train Station - SNCF
Montbéliard, Voujeaucourt, Colombier-Fontaine and L'Isle-sur-le-Doubs stations
TER (local services) Belfort > Montbéliard > Besançon (15 trains per day).
Don't miss
Montbéliard: the historic town centre; the castle of the Dukes of Wurtenberg; the museum; Prés-la-Rose Park
Dampierre-sur-le-Doubs: a village focused on the canal
L'Isle-sur-le-Doubs: with a lively port and old houses beside the Doubs.
Markets
Montbéliard : Wednesday and Saturday morning
L'Isle-sur-le-Doubs : Friday morning
Tourist Information centre
Montbéliard : +33 (0)3 81 94 45 60
Baume-les-Dames : +33 (0)3 81 84 27 98
Accommodation on the stage