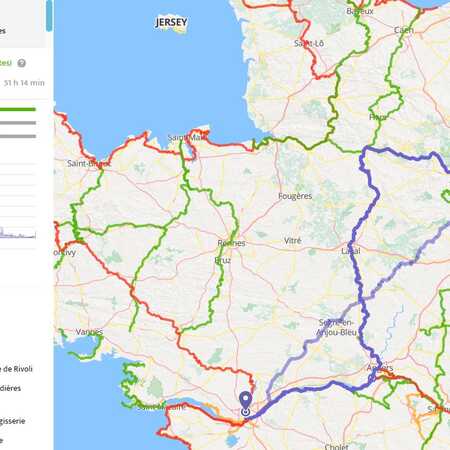 Calculateur itinéraire vélo
south
Cycle route planner in France
A free bike route planner
Find the best bike route from point A to point B
On our homepage or on the "Map" page, a GPS tab allows you to enter a departure and arrival location.
You can also add one or more intermediate stages to adjust the route according to your needs.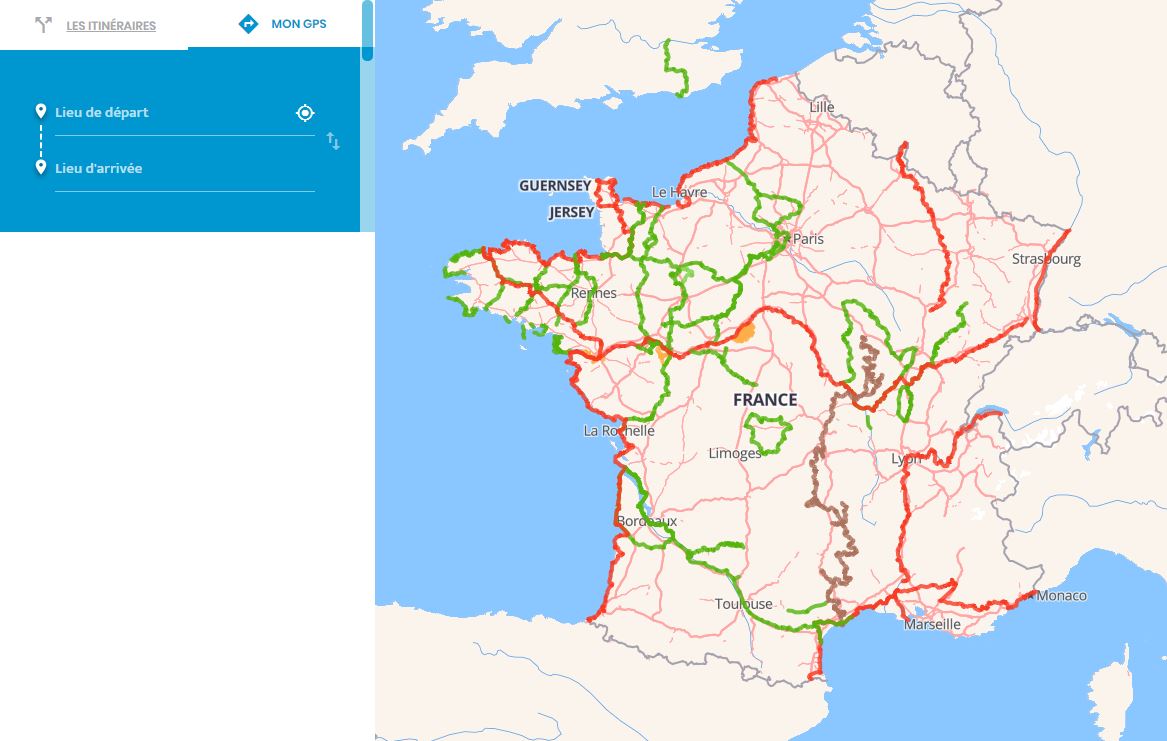 2 suggestions for a cycling itinerary
Once the departure and arrival point has been filled in, 2 results appear on the map and on the left panel:
The recommended route, which primarily uses safe, signposted and tourist-oriented cycle routes
The fastest route, which mainly uses low-traffic secondary roads not marked for cycling
The cycle routes presented on the site remain displayed on the map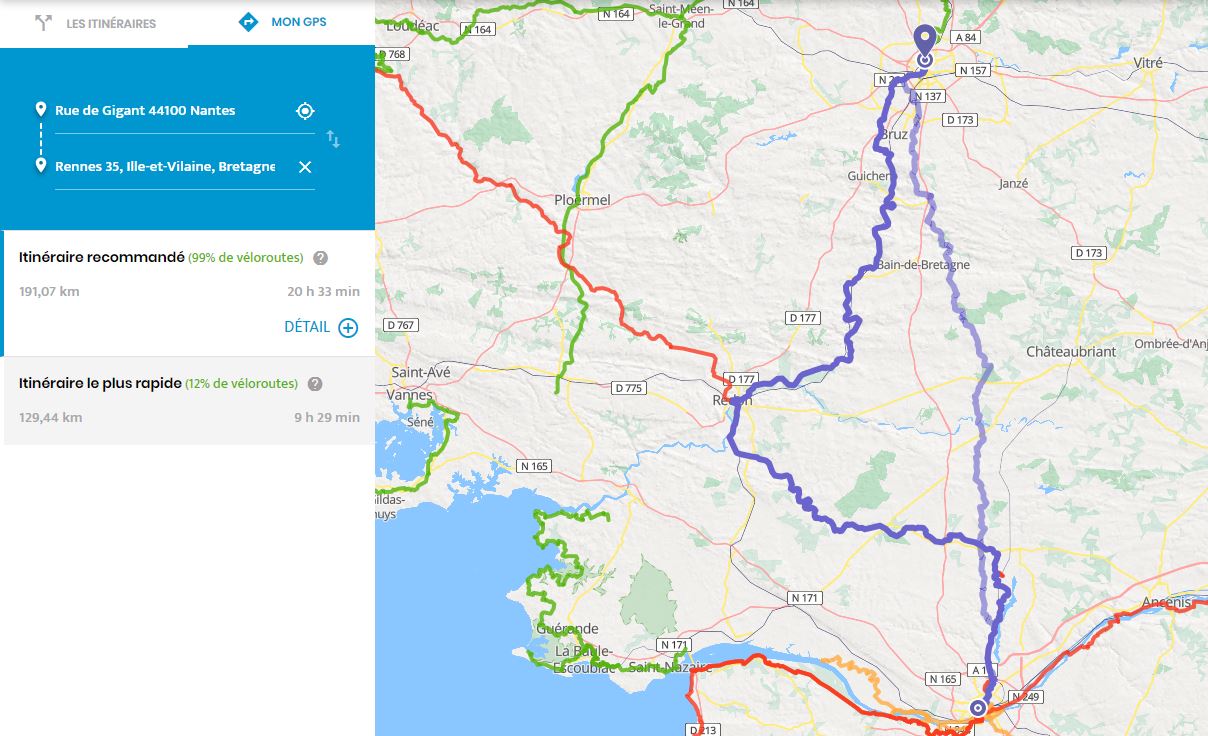 View details of the calculated bike route
On the left panel, click on "Detail" to display the features of the route:
The % of cycle lanes reserved for non-motorized traffic (green lane, cycle path, towpath,...)
The % of small, low-traffic roads with or without bike lanes
The % of cycle routes that primarily use safe, signposted and tourist-relevant cycle routes
Depending on the result, feel free to choose the itinerary that suits you the best!
You can then download the generated route in .gpx (GPX file), consult the elevation of the route which is geolocalized on the map when you hover over the curve with your mouse, and also take a look at the "step by step" guide describing the details of the route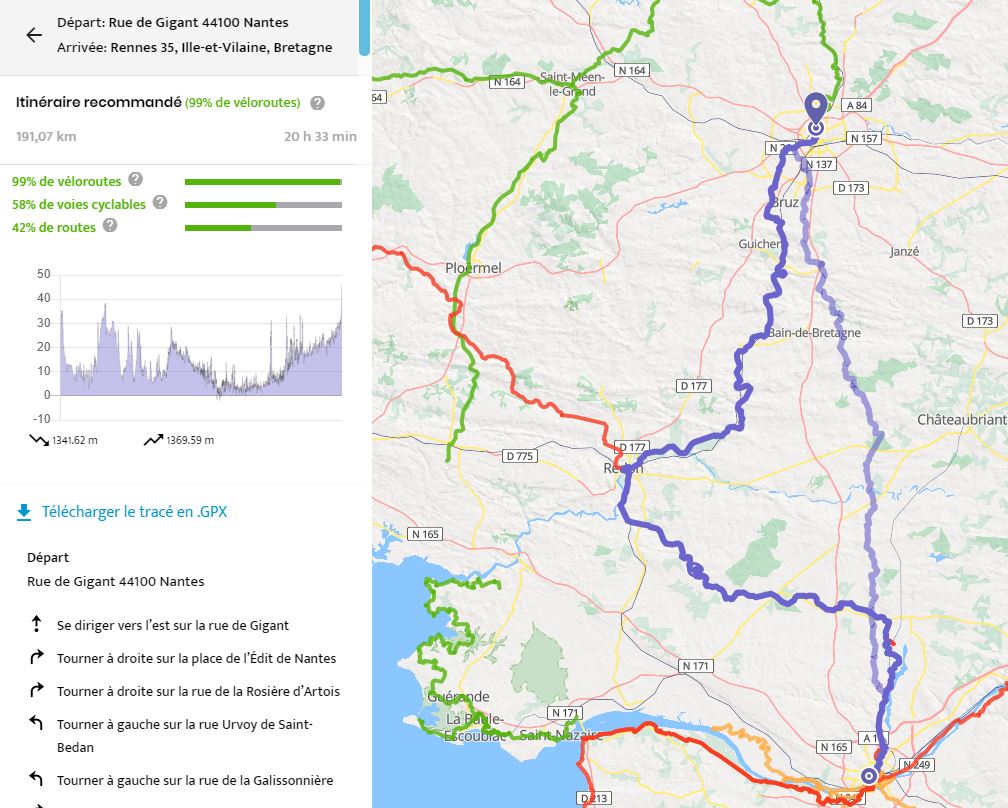 Did you like this?
You may also be interested in this...