Camping de la Verdière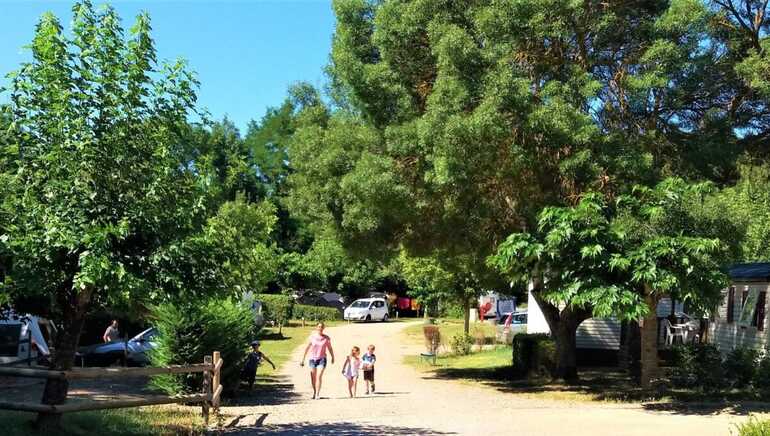 Small, friendly family campsite with swimming pool, at the entrance to the Gorges. Activities, walks and visits nearby. Semi shaded pitches. Fully equipped and air-conditioned mobile homes 4 to 6 people. New 2023 : Ecolodge Cocconing! Snack Bar in summer.
Depuis 2022, votre petit camping familial est monté en gamme et est passé en 3* et labellisé "Destination Var" - ambassadeurs de l'Art de Vivre Varois !
Nous vous accueillons dès le mois de Mars dans un petit écrin de verdure, confortable et chaleureux, dans le Parc Naturel Régional, à 15 minutes des Gorges du Verdon.
Pour vos camping cars, vans, caravanes et tentes, le camping de La Verdière met à votre disposition des emplacements entretenus, semi ombragés et bien délimités par des haies avec un bloc sanitaire rénové.
Profitez de locatifs de qualité avec des mobil homes 2 chambres ou 3 chambres récents, avec ou sans climatisation et de grandes terrasses couvertes. Nos locatifs sont tout équipés pour un excellent niveau de confort. Chaque mobil home dispose d'une place de parking et d'un jardinet individuel. Dès mars 2023, notre Ecolodge vous offre une expérience 100% nature dans un hébergement toile et bois, un intérieur tout confort et cocooning pour des vacances inoubliables!
L'accès direct à la piscine et ses chaises longues, le boulodrome, le babyfoot, les terrains de tennis, la bibliothèque, les jeux de plein air et une aire de jeux toute neuve feront le bonheur des petits et des grands. Notre bonus : un espace boisé privatif où les enfants peuvent laisser libre cours à leur imagination pour faire des cabanes et tisser des liens pour la vie avec leurs petits copains campeurs!
Amis Cyclistes sur route et VTTistes: votre petit camping labellisé accueil vélo vous réserve le meilleur accueil en itinérance sur l'Eurovélo 8 ou pour un séjour passion Vélo dans le Verdon, à proximité du Tour du Verdon! Cartes et itinéraires à disposition.
Amis Randonneurs: "Compagnon de route" sur le GR 99 depuis 2022, confort et repos gartantit sur votre itinérance en pleine nature!
L'ambiance familiale permet à nos campeurs de profiter de leurs vacances en toute tranquillité. Le camping est calme et l'ambiance apaisée dans un environnement naturel préservé. Les soirs d'été, le snack bar vous offre un moment de détente autour d'un cocktail, de salades, burgers... ou d'une bonne glace !
This establishment is Accueil Vélo and offers specific services for cyclists.
Contact par
mail
* Required fields
Report a problem with this establishment
* Required fields