arrow_back
Canals & intimate rivers, French rivers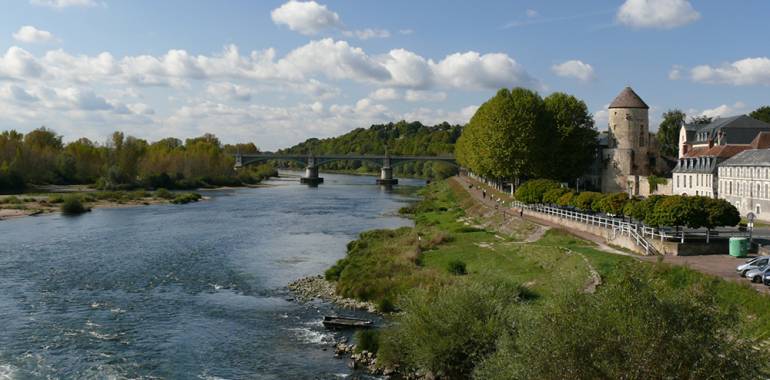 This EuroVelo 6 stage leads to the proud little city of Nevers via the Canal Latéral à la Loire, running not far from the mighty river. Reaching Nevers, you get great views of the historic town linked to the powerful dukes of Burgundy. The route along the canal's towpath is rough but is being transformed. The alternative detour is much longer, along hilly roads.
Route
The Canal Latéral à la Loire towpath is being turned into a greenway between Decize and Nevers. If you have a tough hybrid bike, it is possible even now to follow the unsurfaced towpath, running unbroken from Decize to Nevers.
Before Nevers, follow the Canal de Jonction (a linking canal) to reach the bridge over the Loire.
Alternative route by road
Going by road: take the D 133 from Luthenay to St-Parize, then the  D 203 and D 200 for Chevenon and on to Sermoise-sur-Loire.
Railway station - SNCF
Nevers station
TER (local services) Dijon > Montchanin > Decize > Nevers.
TER TER (local services) Tours > Bourges > Nevers.  Paris > Cosne > Nevers with dedicated spaces for bikes
Don't miss
Chevenon: a pretty historic village, with fort
Nevers: a lovely historic Loire-side city; St Cyr Cathedral  and St Etienne Church; the ducal palace; the ramparts walk; the pilgrimage centre dedicated to St Bernadette of Lourdes; the Musée de la Faïence Frédéric Blandin ceramics museums. Wide range of services and shops available.
Markets
Nevers : every days
Tourist Information Centre
Nevers : +33(0)3 86 68 46 00
They did it!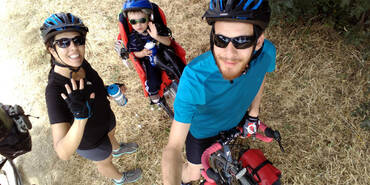 Laura & Vincent sont partis sur l'EuroVelo 6. Après 3850 km parcourus, ils vous livrent leur témoignage.