arrow_back
Canals & intimate rivers, Nature & small heritage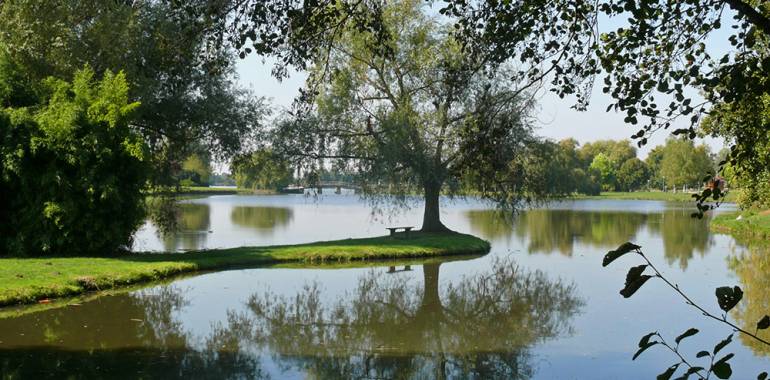 9,27 km cycling route from Gilly-sur-Loire to Bourbon-Lancy
You feel the irresistible pull of the Loire on this EuroVelo 6 Burgundian stage. From Gilly-sur-Loire to the charming little thermal spa town of Bourbon-Lancy, a pretty cycle track goes along a disused railway line. A highlight is the Château de Saint-Aubin-sur-Loire, its formal French gardens descending to the river. This stage is easy and enjoyable.
Waytypes of the stage
Cycle path: 9,25 km
Inconnu: 0,01 km
Surface of the stage
Lisse: 9,25 km
Inconnu: 0,01 km
Route
Greenway from Gilly-sur-Loire to the entrance to Bourbon-Lancy, then follow signposts for the town centre via the Le Breuil lake.
Railway station - SNCF
No station on this stage. Nearest station : Gilly-sur-Loire and Decize
Don't miss
St-Aubin-sur-Loire: a neoclassical château with French-style formal gardens and kitchen garden, to be visited on guided tours
Bourbon-Lancy: an historic thermal spa town set in traditional Burgundian countryside; a medieval quarter boasting a drawbridge, half-timbered houses, a 10th-century church, a clocktower and many flowers; Le Breuil Lake; the casino. Many events too.
Markets
Bourbon-Lancy : Saturday morning
Tourist Information Centre
Bourbon-Lancy: +33(0)3 85 89 18 27
Accommodation on the stage