arrow_back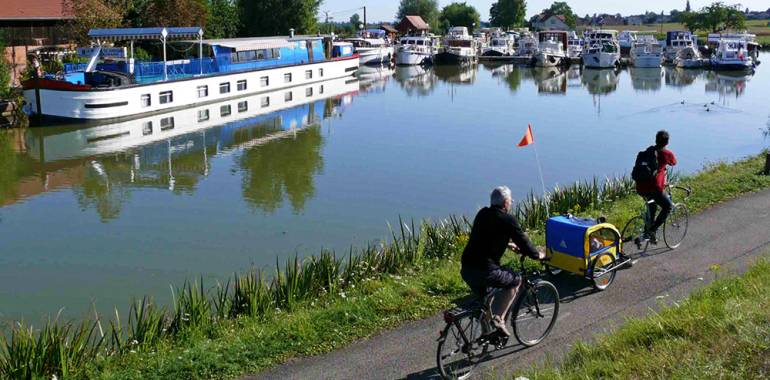 18,65 km cycling route from Heidwiller to Montreux-Jeune
This easy EuroVelo 6 stage links Alsace to the neighbouring region of Franche-Comté. Along the Canal du Rhône au Rhin, you pass through the Seuil de Valdieu (a gap in the Vosges and Jura Mountains, and dividing line between the Rhine and Saône river basins), the 12 locks near Dannemarie a highlight. This stretch gives you a flavour of southern Alsace's Sundgau area and its lively little ports.
Route
Follow the greenway alongside the canal the whole way.
Train station - SNCF
Dannemarie and Montreux-Château stations
TER (local services) Mulhouse > Belfort (8 trains per day).  
Not to miss
Dannemarie: a lively, traditional historic little town, with port.
Montreux-Château: for its port.
Markets
Altkirch : Thursday ans Saturday morning
Tourism Information Centre
Altkirch : +33 (0) 3 89 40 02 90
Accommodation on the stage