arrow_back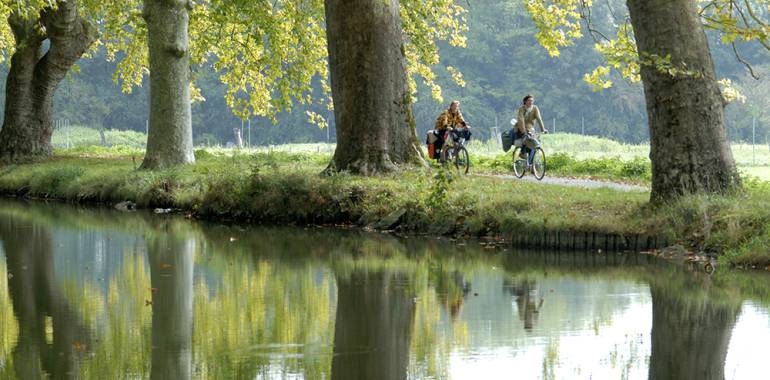 15,49 km cycling route from Orchamps to Dole
Approaching the medieval streets of the historic town of Dole, this EuroVelo 6 stage through Franche-Comté continues to follow the Doubs Valley, which widens out here, with more open landscapes. The river and the Canal du Rhône au Rhin intertwine as the Doubs meanders along. Historic villages and little ports line the way. This pleasant stage is accessible to all.
Waytypes of the stage
Cycle path: 12,21 km
By road: 3,28 km
Route
Greenway along the Orchamps Canal up to the entrance to Dole, except for a short stretch by peaceful road at Maison-Rouge.
Train station - Sncf 
Orchamps and Dole train station
TER (local services) Dijon > Dole > Besançon. (1 train per hour during the day).
TGV (high speed train) Paris > Dijon > Dole > Besançon with dedicated spaces fors bikes (with booking)
Don't miss
Rochefort sur Nénon: a fortified village
Dole: a Ville d'Art et d'Histoire (in recognition of its remarkable cultural heritage); the beautiful collegiate Church of Notre-Dame; the lanes of the tanners' quarter; the grand townhouses; the museum dedicated to Louis Pasteur; numerous events
Markets
Dole : Tuesday, Thursday, Saturday morning
Tourist Information centre
Dole : +33 (0)3 84 72 11 22
Accommodation on the stage