arrow_back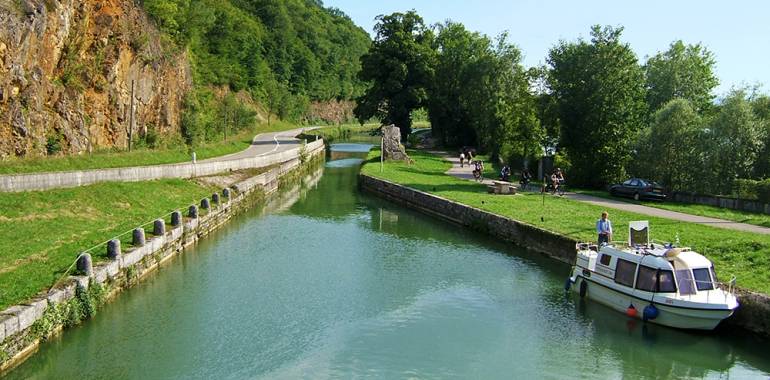 12,24 km cycling route from St-Vit to Orchamps
This EuroVelo 6 stage through Franche-Comté allows you to discover a bucolic section of the Doubs Valley stretching below Chaux Forest. An additional section of cycle path allows you to reach the splendid nearby Royal Saltworks of Arc-et-Senans, a UNESCO World Heritage Site. This stage is easy and accessible to all.
Waytypes of the stage
Cycle path: 10,05 km
By road: 2,18 km
Route
Greenway along a canal, with a stretch by road between Ranchot and Orchamps.
Additional section
From Ranchot to Arc-et-Senans, take the cycle path beside the D 31 road (15 km). It's possible to continue on to the historic town of Dole and rejoin EuroVelo 6 there, following little roads along the Loue Valley.
Train station - Sncf 
St-Vit, Ranchot and Orchamps stations
TER (local services) Dijon > Dole > Besançon (1 train per day during the day).
Tourist Information centre
Dole : +33 (0)3 84 72 11 22
Arc-et-Senans : +33 (0)3 81 57 43 21
Accommodation on the stage