Canals & intimate rivers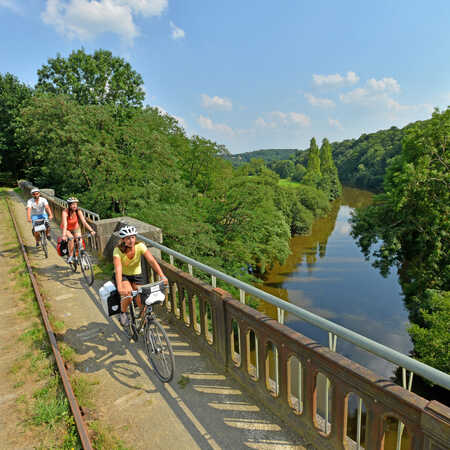 La vallée de la Mayenne à vélo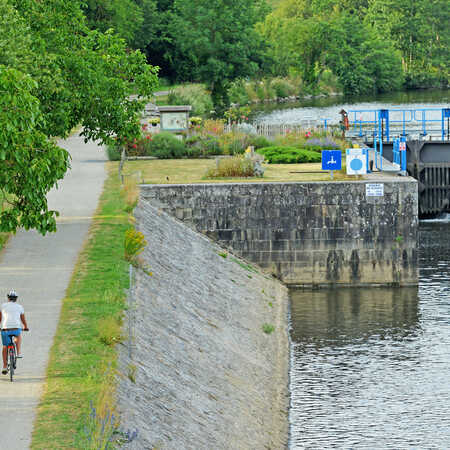 Chemin de halage de la Mayenne à vélo vers Entrammes © J. Damase - Mayenne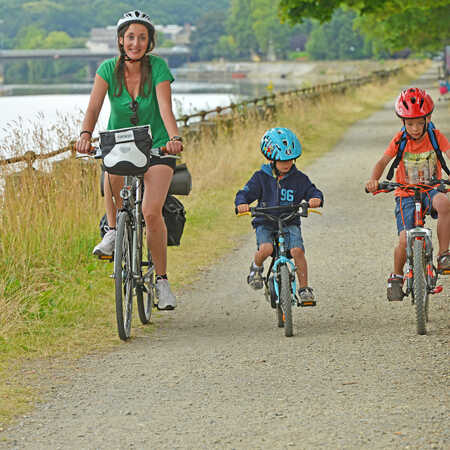 A vélo avec les enfants en direction de Laval © J. Damase - Mayenne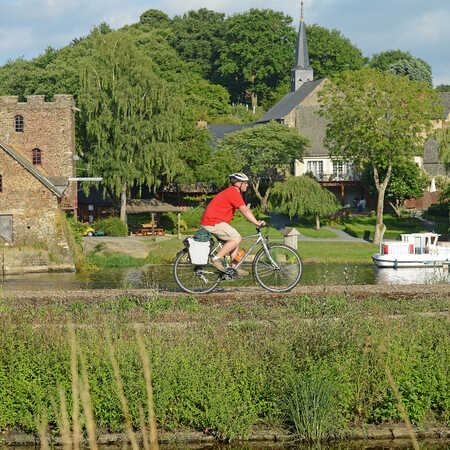 Port of Mayenne by bike © J. Damase - Mayenne
south
The Mayenne Valley by bike
174 km from Domfront to Angers on La Vélo Francette
This section of the cycle route La Vélo Francette takes you beside no less than four rivers: the Varenne, Mayenne, Oudon and Maine. This cascading series of rivers leads you, via various confluences, towards France's most regal river, the Loire. Cyclists enjoy a panoply of northwest France's riverbanks this way, along with happy hikers, riders, and people out angling and boating.
Les meilleurs séjours pour en profiter
Did you like this?
You may also be interested in this...