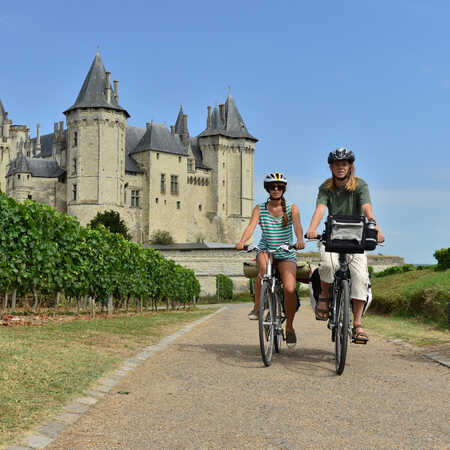 Angers sur la Loire by bike © J. Damase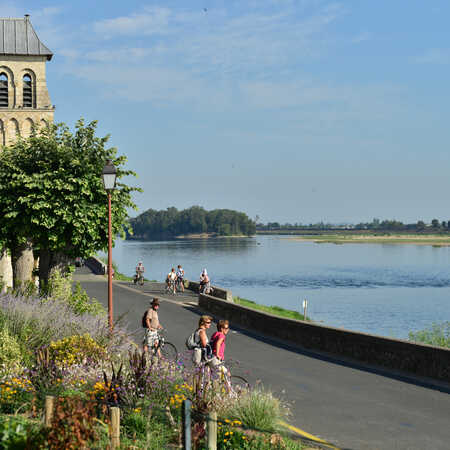 Cyclists on the banks of the Loire in Le Thoureil © J. Damase – Maine-et-Loire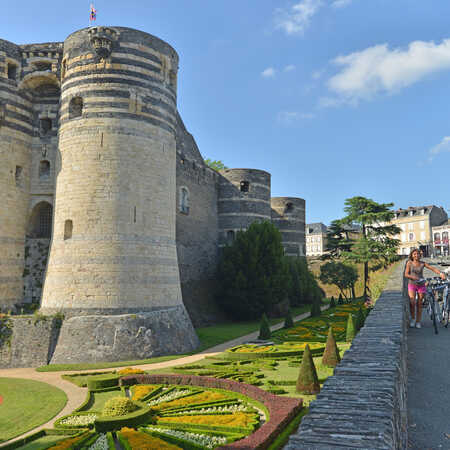 The Château d'Angers © J. Damase - Mayenne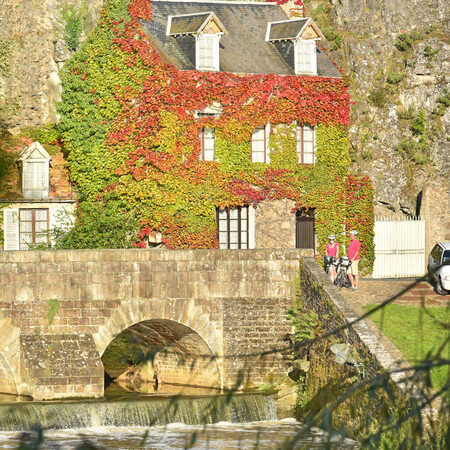 Pont de Fresnay-sur-Sarthe © Sarthe Tourisme - J. Damase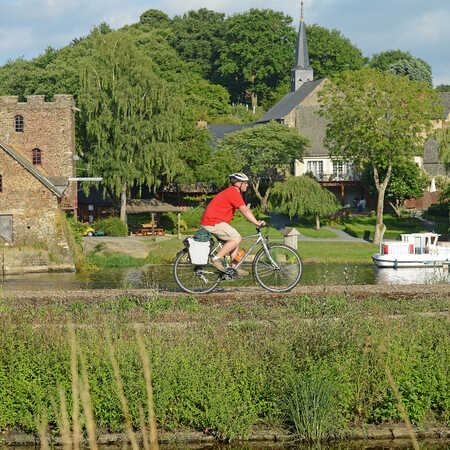 Port of Mayenne by bike © J. Damase - Mayenne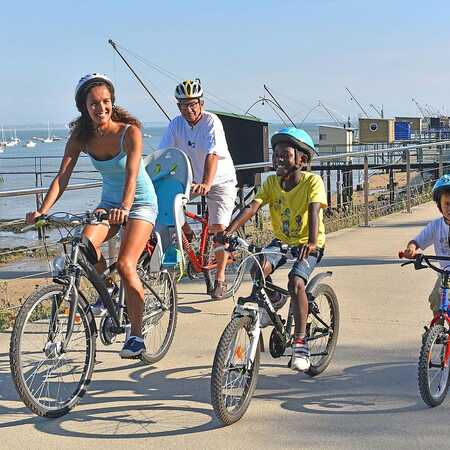 Seaside in Saint-Nazaire by bike with the whole family © LAD - J. Damase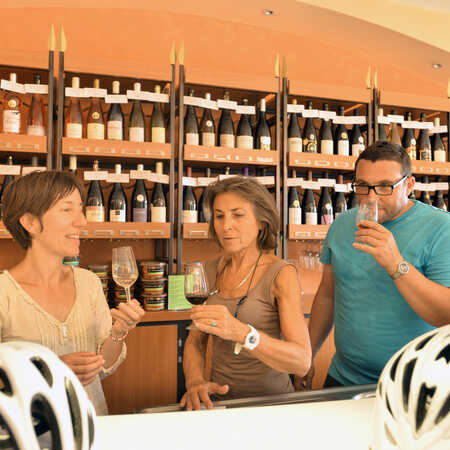 Tasting of Loire wines in Angers © J. Damase - Mayenne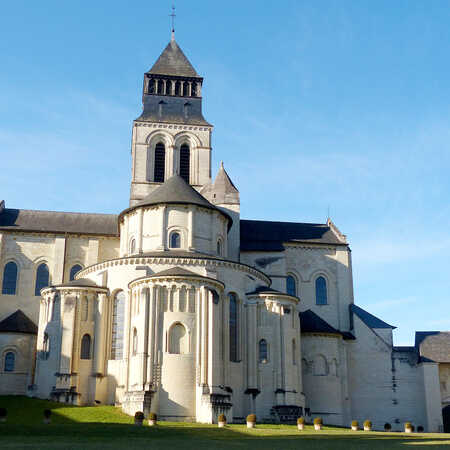 Royal Abbey of Fontevraud © © H. Thaï Thuc
A concentration of heritage along the Thouet © © J. Damase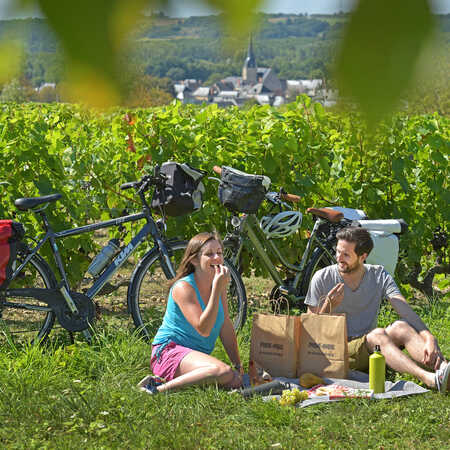 Picnic and cycling in the vineyards of the Loir Valley © Sarthe Développement - J. Damase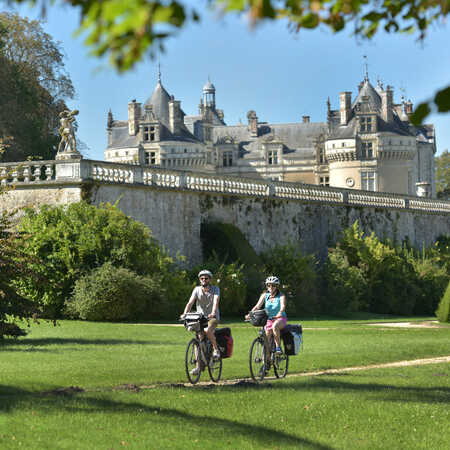 Le Château du Lude - Loir Valley by bike © Sarthe Développement - J. Damase
south
The Pays de la Loire region by bicycle
Cycling holidays in the Loire Valley
3000 km of signposted routes accessible to all
Between the Atlantic coast and the Loire, explore a preserved landscape and a unique historical heritage along the Pays de la Loire network of cycle trails. Cycle in safe and pleasant surroundings along green ways and canal towpaths, discover the world-renowned architectural and cultural riches of the region and enjoy a holiday in the great outdoors!
For a week or a weekend, with family or friends, the Pays de la Loire cycle network and its 3000 km of signposted, secured routes will take you on a journey through the wide variety of landscapes of this multi-faceted region. Short, welcoming stages, with very gentle slopes, adapted to young and old alike!
Did you like this?
You may also be interested in this...