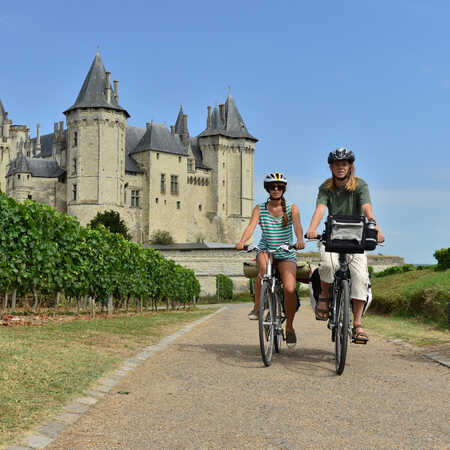 Angers sur la Loire by bike © J. Damase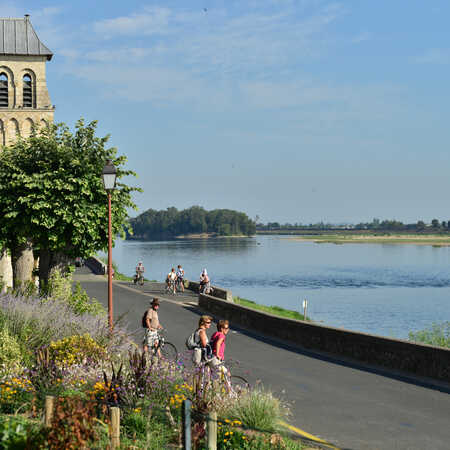 Cyclists on the banks of the Loire in Le Thoureil © J. Damase – Maine-et-Loire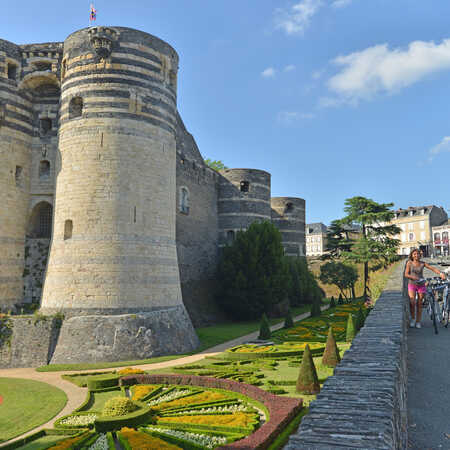 The Château d'Angers © J. Damase - Mayenne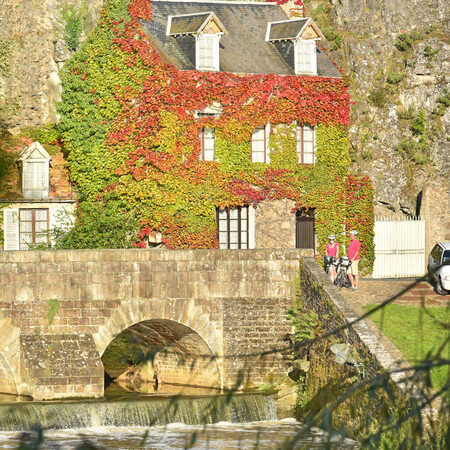 Pont de Fresnay-sur-Sarthe © Sarthe Développement - J. Damase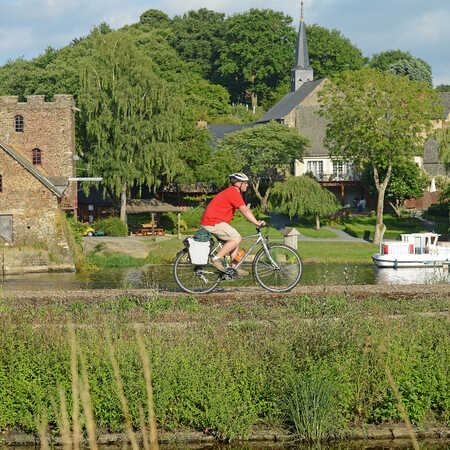 Port of Mayenne by bike © J. Damase - Mayenne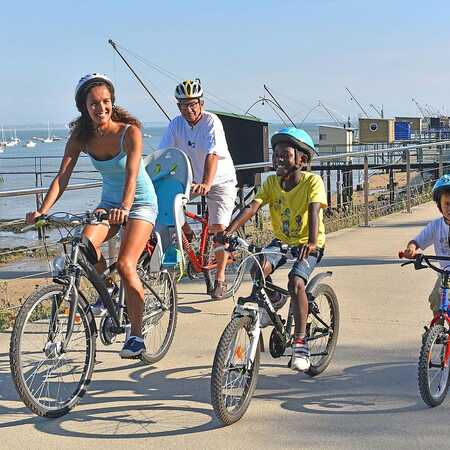 Seaside in Saint-Nazaire by bike with the whole family © LAD - J. Damase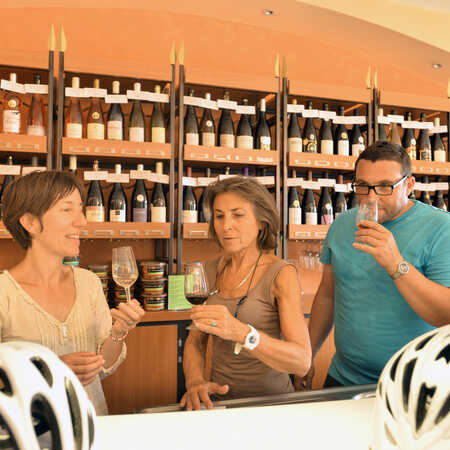 Tasting of Loire wines in Angers © J. Damase - Mayenne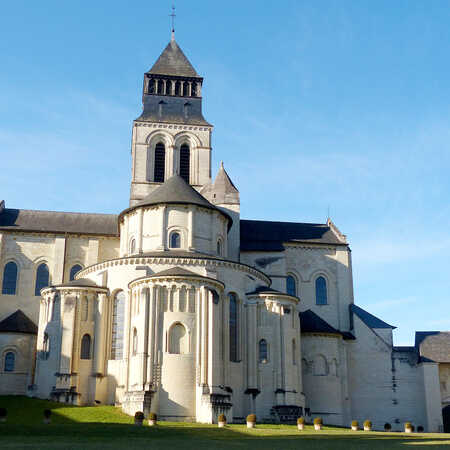 Royal Abbey of Fontevraud © © H. Thaï Thuc
A concentration of heritage along the Thouet © © J. Damase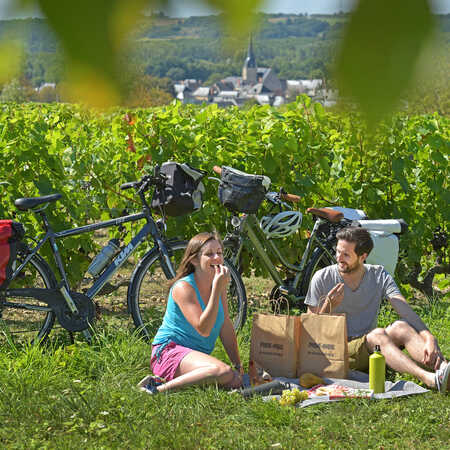 Picnic and cycling in the vineyards of the Loir Valley © Sarthe Développement - J. Damase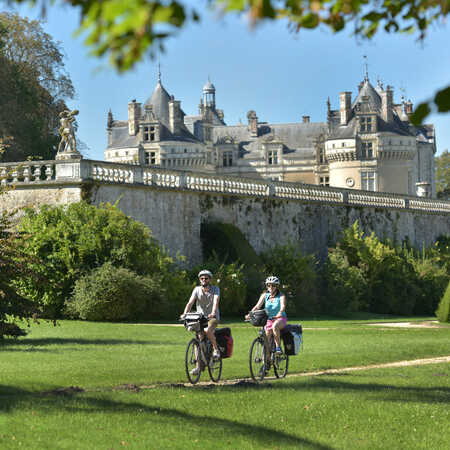 Le Château du Lude - Loir Valley by bike © Sarthe Développement - J. Damase
south
Atlantic Loire Valley by bike
2800 km of cycling routes
Seeking a change from hectic, formulaic holidays? Explore the relaxing western French region of Atlantic Loire Valley at your own rhythm, via its great 2,500km network of liberating cycle tracks.
Consider the major routes of La Loire à Vélo and Velodyssey or beautiful quieter ones like La Sarthe à Vélo or that along the Mayenne towpath. Down south, enjoy a Tour de Vendée via that county's many cycle paths. Each Atlantic Loire Valley area has its own distinct, authentic, natural atmosphere, best appreciated by bike.
When in cycling mode, you take things in differently, both relaxed and exhilarated, all your senses joyously sharpened.
Did you like this?
You may also be interested in this...