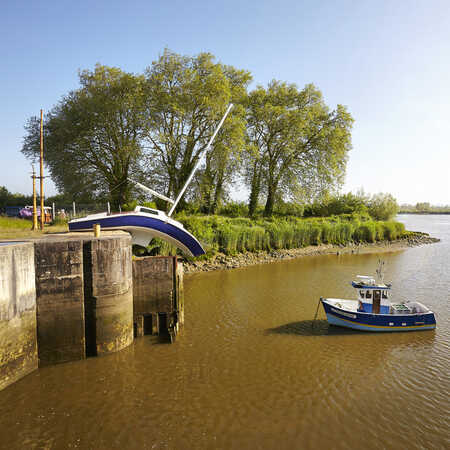 Le Bateau Mou du Canal de la Martinière © La Vélodyssée ® A.Lamoureux
Cathédrale de Nantes © La Vélodyssée ® J.Damase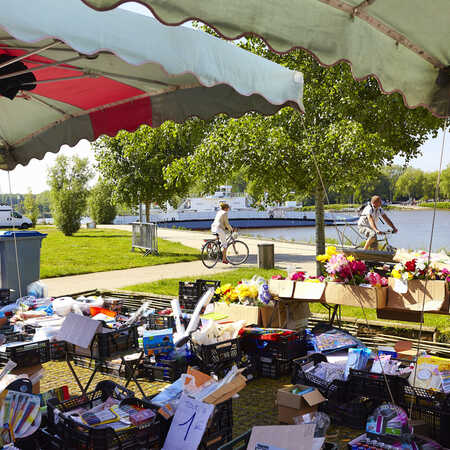 Marché de Basse-Indre © La Vélodyssée ® A.Lamoureux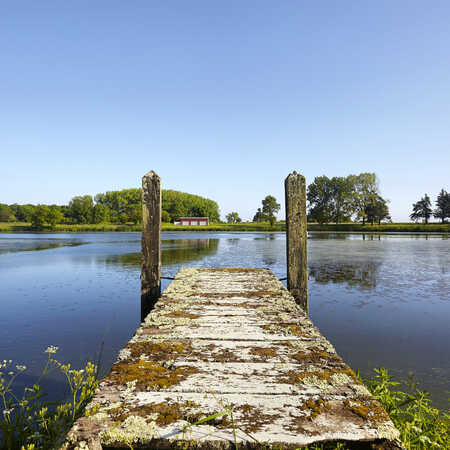 Vue du ponton sur le Canal de la Martinière © La Vélodyssée ® A.Lamoureux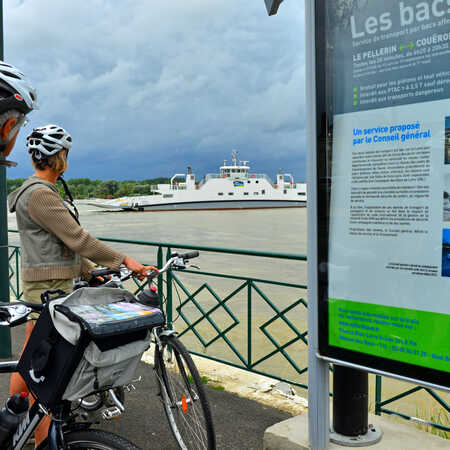 Traversée en bac au Pellerin - La Loire à vélo © J. Damase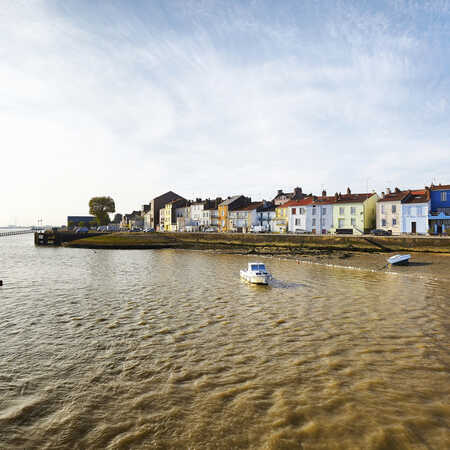 Lever du jour sur Paimboeuf © La Vélodyssée ® A.Lamoureux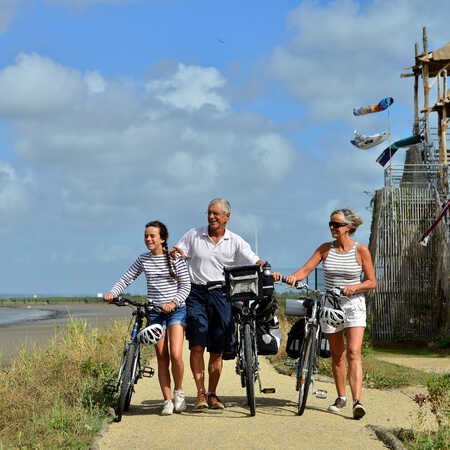 Le Jardin étoilé à Paimboeuf - La Loire à vélo & La Vélodyssée © J. Damase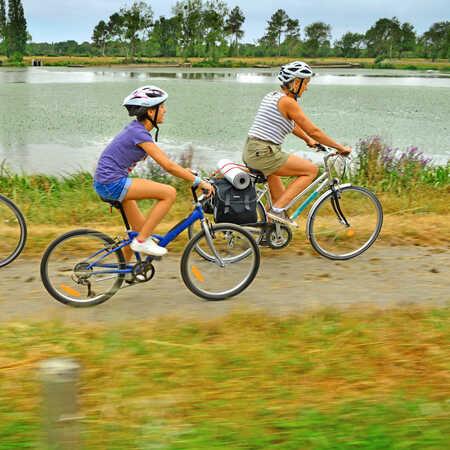 Vélo en famille sur le Canal de la Martinière - Le Pellerin © J. Damase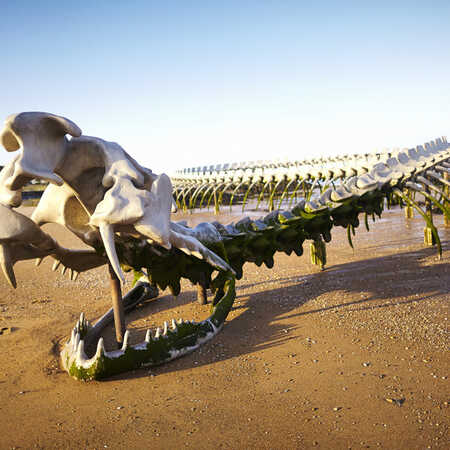 Le Serpent d'Océan - Oeuvre Estuaire © La Vélodyssée ® A.Lamoureux
south
The Loire estuary by bike
95 km from Nantes to Pornic by bike
The Vélodyssée and La Loire à Vélo share the route to the sea from Nantes. The majestic Loire estuary reveals oxbow lakes, wetlands, channels, a maritime canal, ports and an open-air art gallery with a Contemporary Estuary Exhibition. At Saint-Brevin-les-Pins, the air is filled with the aromatic scent of conifers, dunes and soft sandy beaches.
Les meilleurs séjours pour en profiter
favorite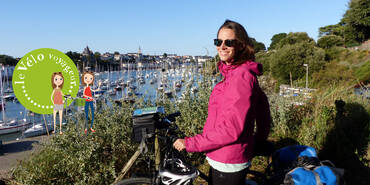 Did you like this?
You may also be interested in this...