Plage de Trestignel - Perros Guirec © CRT Bretagne - Y. Le Gal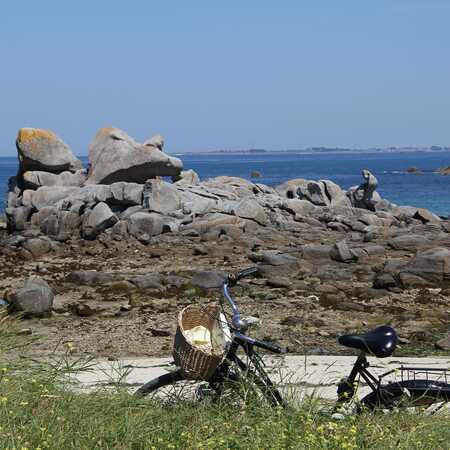 Côte du Léon à Vélo - V5 Bretagne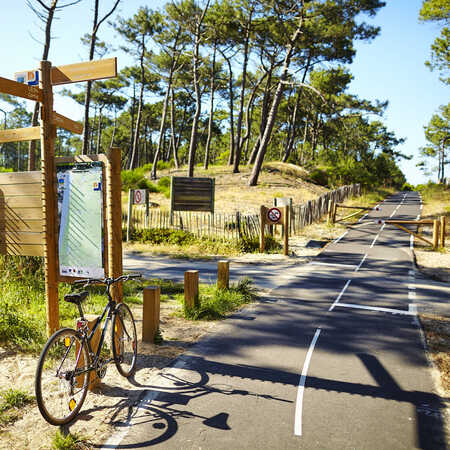 Panneau de signalétique sur la Vélodyssée - Forêt des Landes © La Vélodyssée ® A.Lamoureux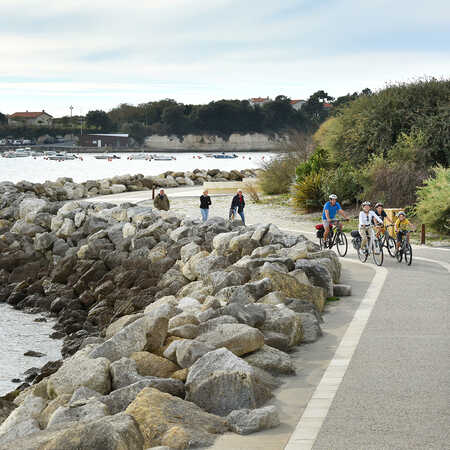 Piste cyclable à Royan - Vélodyssée
south
French coast by bike
Discover a splendid diversity of landscapes: dunes, sandy or shingle beaches, cliffs and rocks, salt marshes or estuaries and countless coves suitable for swimming.
Make the most of hundreds of kilometres of  coastal cycle tracks and trails: in western France, going via Picardy, Normandy and around Brittany to Pays de la Loire, Poitou-Charentes and Aquitaine; in southern France, covering Languedoc-Roussillon, Provence and the Côte d'Azur. Don't  forget the many French islands you can cycle round too!
The new Velodyssey trail down France's Atlantic coast may be the star here, but there are many other enticing coastal cycle trails to explore.