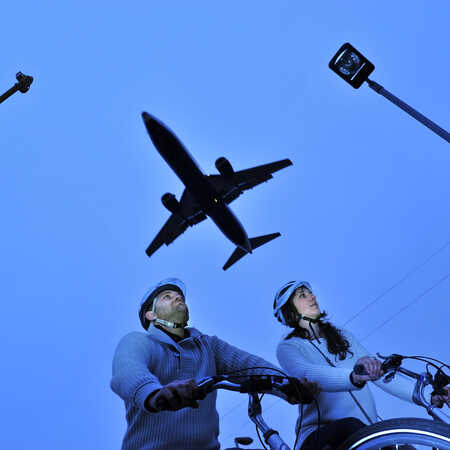 Transporter son vélo dans un avion
south
Getting to France by Plane
Travelling by plane offers countless possibilities for getting to and from France
Transporting your bike by plane
Check airlines' policies on transporting bikes
Certain airlines allow you to transport your bike without any extra charge while others charge a large fee.
In all cases, your bike must be packed in a cardboard box provided at the airport. You need to bring the necessary tools to detach the pedals, plus tape to seal up the box.
You can also use a personnal bike case
Airport to city centre
In France, airports are connected to the city centre by a public transport network: train, metro, tramway, coach and bus. However, the cost of these trips is expensive, so it is possible to take your bike from the airport to the city centre by carefully planning your itinerary.  To help you, don't be afraid to use our route planner. It offers safe routes for cyclists:
Flights to France from the UK
Daily flights with: Air France, British Airways and KLM
Low cost flights: Ryanair, EasyJet, Flybe, City Jet, …
Make use of flight comparison websites to get the best prices.