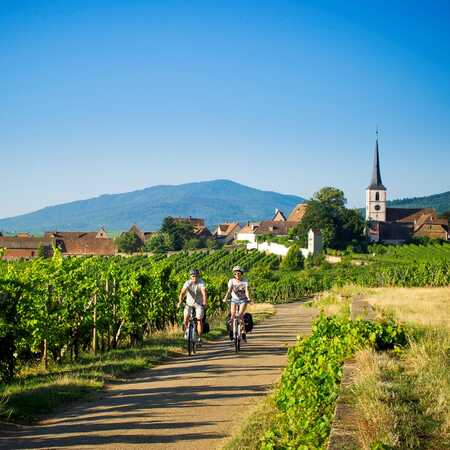 La route du Vignoble à vélo en Alsace -Mittelbergheim © ADT 67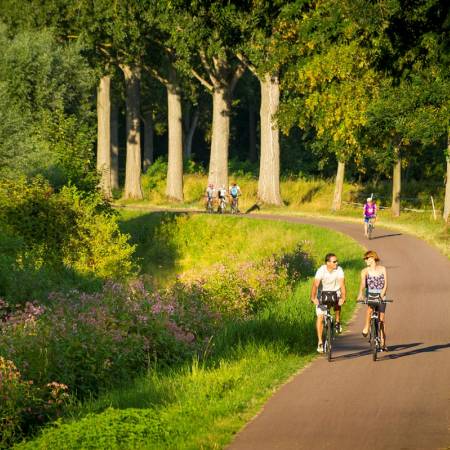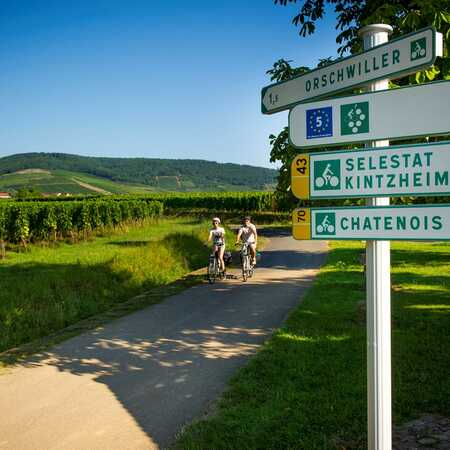 south
Alsace by bike
Alsace, a European crossroads to discover by bike
Travel through Alsace, a destination for cyclists: with nearly 2,500 km of cycling network, this region is at the crossroads of 3 EuroVelo: EuroVelo 5, EuroVelo 6 and EuroVelo 15.
Sail on the Rhone-Rhine Canal, cross famous vineyards, discover the charming Alsatian villages and don't forget to stroll through the streets of Strasbourg, the Alsatian capital but also the capital of cycling in France: Alsace will delight gourmets, sports enthusiasts and culture lovers alike.
The promise of a beautiful and rich cycling escapade!
Les meilleurs séjours pour en profiter
Did you like this?
You may also be interested in this...