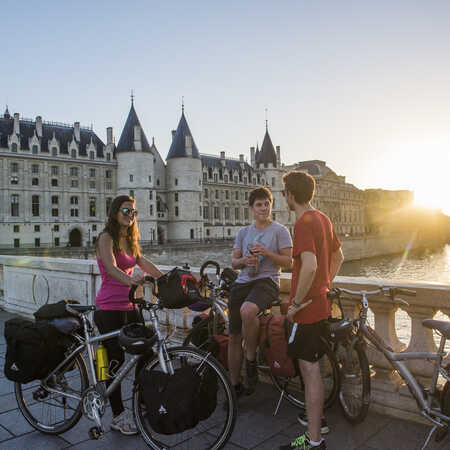 La Conciergerie à Paris © D. Darrault - La Véloscénie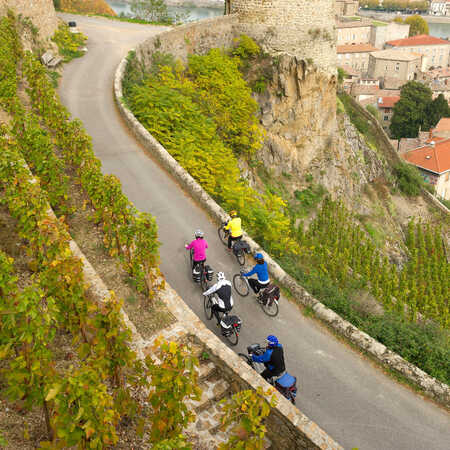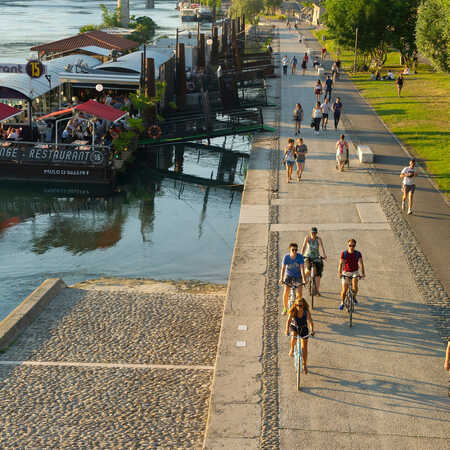 Piste cyclable à côté du Rhône et des bateaux à Lyon © Christian Martelet - Auvergne-Rhône-Alpes Tourisme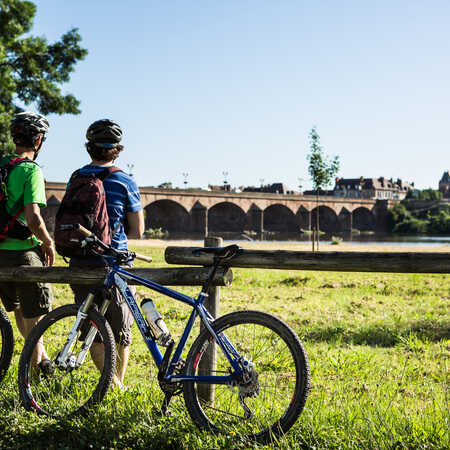 Bord de l'Allier à VTT au départ de Moulins © O. Octobre - IPAMAC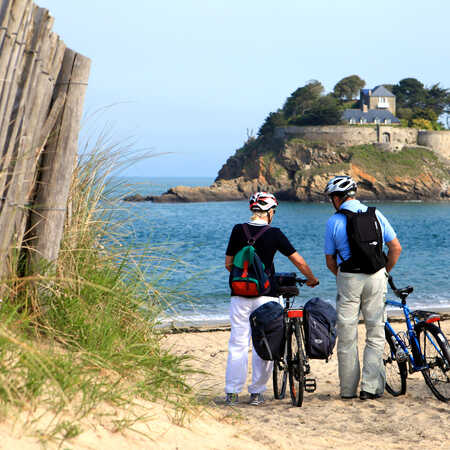 La côte d'Emeraude © © Simon Bourcier
south
Discover France by bicycle
Its monuments, its landscapes, its authentic villages... : visit France by bike !
France has a stunningly varied heritage scattered across so many beautiful regions.
By bike, you can go at your own pace, be it fast or slow, to discover French  towns and villages, churches and chapels, parks and gardens, rivers and canals, forests and vineyards, or châteaux, of course, be they grand or small…
France Vélo Tourisme's website points you to countless cycle tracks, greenways and véloroutes (major official cycle routes) enabling you to go by bike to uncover all these wonders.
Consider the many fascinating themes you might pursue for your next bicycle trip in France