ABBAYE AUX DAMES, LA CITÉ MUSICALE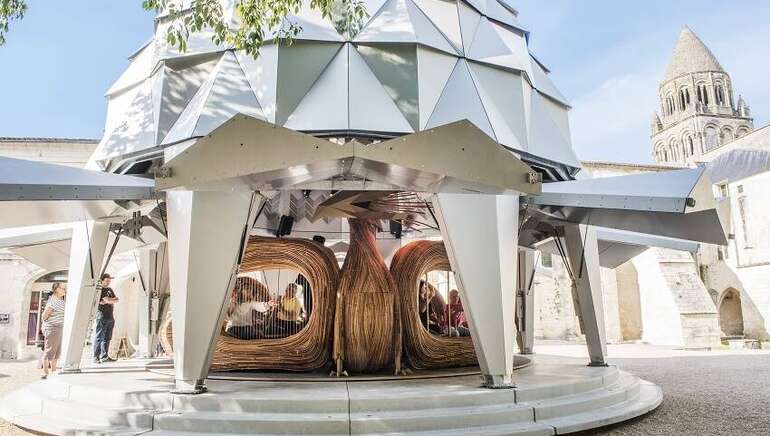 The Abbaye aux Dames is the Cité musicale of Saintes. The Festival de Saintes, the Jeune Orchestre de l'Abbaye (an artisitic educational programme) and the historical site on which it is set are the fundamental pillars of the Abbaye aux Dames.
Founded by Agnès de Bourgogne and her husband Geoffroy Martel, Count of Anjou, the Abbaye aux Dames was the first feminine monastery in the Saintonge.
The abbesse in charge of the abbey held the title "Madame de Saintes". Young ladies of noble families and those who had to be distanced from their inheritance were sent here to be educated.
Consecrated in 1047 the abbey, devoted to the rule of Saint Benedict, was richly endowed with salt marshes. It ruled over the Saintonge for eight centuries and housed up to a hundred nuns. A part of the cloister was destroyed during the Hundred Years' War. In the 16thC the façade was ruined by the Huguenots but the more serious damage was caused by the two successive fires in 1608 and 1648. The convent building was reconstructed under the authority of one of the great abbesses, Françoise de Foix.
Transformed into a prison during the revolution and then a barracks under the Empire the abbey was finally returned to the parish in 1939. Restored today the abbey is the hub of intense cultural activity, encompassing the music conservatoire, the Jeune Orchestre de l'Abbaye and the famous Festival de Saintes which takes place every year in July.
Contact par
mail
* Required fields