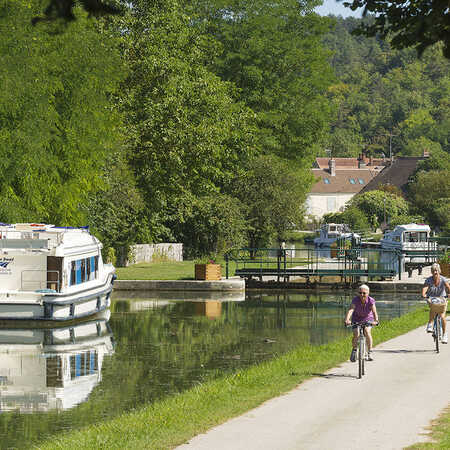 Le canal du Nivernais à vélo vers Mailly-la-ville © Alain DOIRE / Bourgogne-Franche-Comté Tourisme
south
The Nivernais canal by bike
206 km of cycling itinerary from Yonne to the Loire
The Canal du Nivernais is a lovely waterway that meanders down through Western Burgundy, linking Yonne and Loire Rivers. Its greenway, forming an important part of the Tour de Bourgogne à Vélo (Burgundy by Bike), takes you on a north-south trip via the gem of Auxerre to Decize by the Loire. Note the link with the Canal de Bourgogne between Migennes and Auxerre. This cycling trip is filled with natural and heritage delights. Count 4 to 5 days for it.
Les meilleurs séjours pour en profiter
Did you like this?
You may also be interested in this...